WA
LLPAPER
Wallpaper
are images used as a decorative background on
your desktop. A great many wallpaper images are included in the C4C Lubuntu ReSpin.
To change the wallpaper to another already on the system:

1. Right-click any empty space on the desktop
2. Choose Desktop Preferences from the drop down menu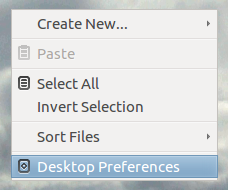 From here, you may choose to Fill with background color only, Stretch to fill the entire monitor area (the default), Stretch to fit the monitor area, Center unscaled image on the monitor, Tile the image to fill the entire monitor area, Stretch and crop to fill the monitor area, or Stretch to fill the complete screen.

3. Click the Wallpaper: drop down menu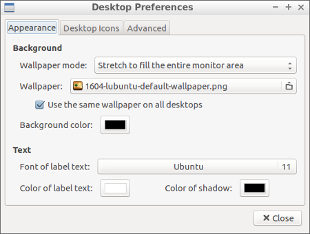 There are several dozen wallpapers of varying resolutions stored here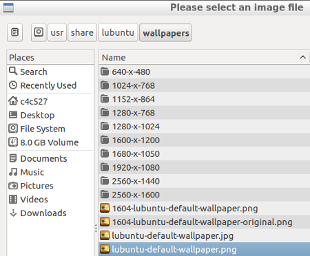 4. Go to Menu --> Preferences --> Monitor Settings
Your current monitor resolution will be shown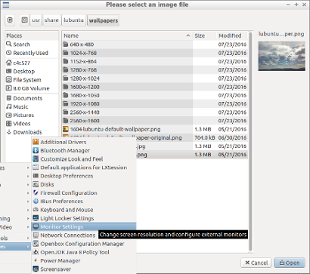 For this example we'll say the monitor resolution is 1024x768
5. Double-click the 1024x768 folder in wallpapers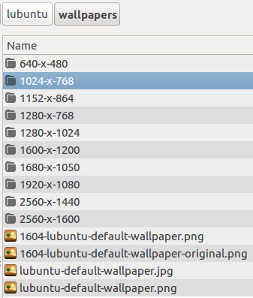 6. Cycle through thumbnails with the arrow keys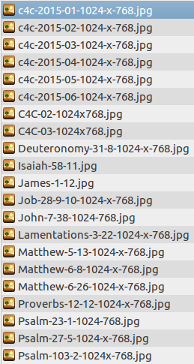 7. Hit [Enter] or double-click to choose a different image


Add pictures
to your wallpaper collection by going to
Menu --> System Tools --> LXTerminal (or Ctrl+Alt+T), typing gksu pcmanfm and navigating to usr/share/lubuntu/wallpapers


Christian Wallpaper Online: Crossmap, ChristiaNet, Christian Pics, ChristiansUnite, Edenpics, The Glory Site, Knowing Jesus, Let Jesus Love You and ShareFaith. Wallpaper Changers: SyncWall, Variety and Wallch.