WITNESS
Sing to Yahweh! Bless his name. Proclaim his salvation from day to day.
Declare his glory among the nations, His marvelous works among all the peoples. Psalms 96:2-3 (WEB)
He said to them,

"Come, follow me, and I will make you fishers for men."
Matthew 4:19 (WEB)
Freely you received, so freely give.
Matthew 10:8 (WEB)
"But the eleven disciples went into Galilee, to the mountain where Jesus had sent them.
When they saw him, they bowed down to him, but some doubted.
Jesus came to them and spoke to them, saying,

"All authority has been given to me in heaven and on earth.
Go, and make disciples of all nations, baptizing them in the name of the Father and of the Son and of the Holy Spirit,
"
teaching them to observe all things which I commanded you. Behold, I am with you always, even to the end of the age." Amen."
Matthew 28:16-20 (WEB)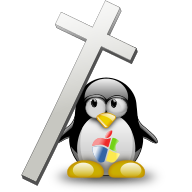 The gospel must first be preached to all the nations.
Mark 13:10 (WEB)
He said to them,

"Go into all the world, and preach the gospel to the whole creation

. Mark
16:15 (WEB)
But you will receive power when the Holy Spirit has come on you. You will be witnesses to me in Jerusalem, in all Judea and Samaria, and to the uttermost parts of the earth."
Acts 1:8 (WEB)